M7 Widening Scheme
Update - May 17th, 2018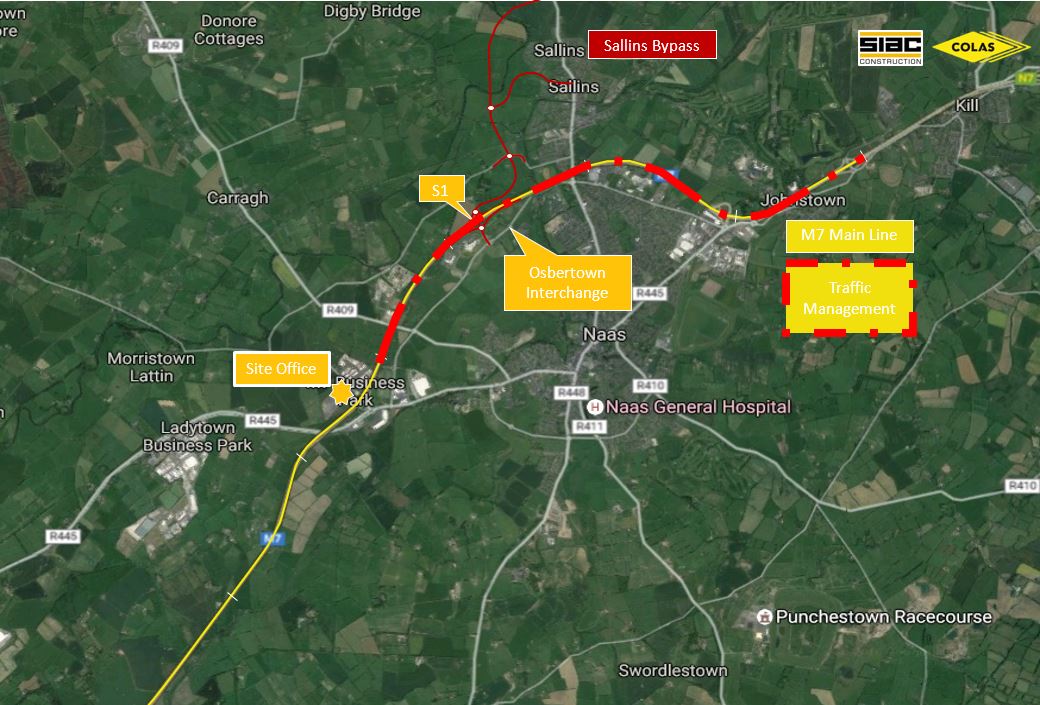 M7 Mainline: Widening 2x2 lane to 2x3 lane
For workers and users safety, temporary safety barriers are in place from Junction 7 (Johnstown) to Junction 10 (M7 Business Park) in the central part of the Motorway.
Works in progress for that specific phase are:
Top soil stripping (removal of existing top soil)
Drainage (construction and connection to existing network to collect water from the road for treatment)
Fencing is in progress on each side of the motorway.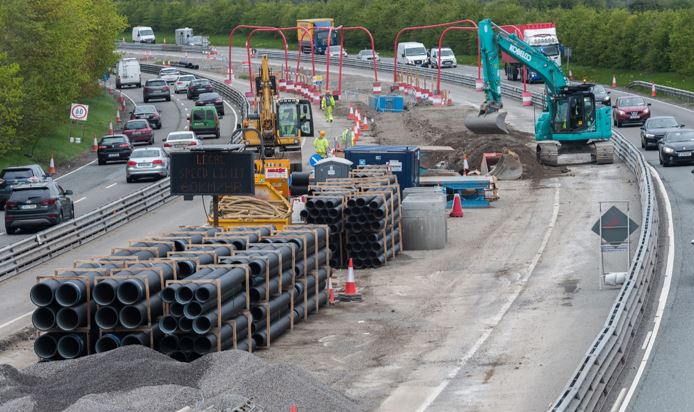 Osbertown Interchange: Built a new interchange
A new Interchange is created, earthworks are in progress in order to build new access ramps on each side of the M7 motorway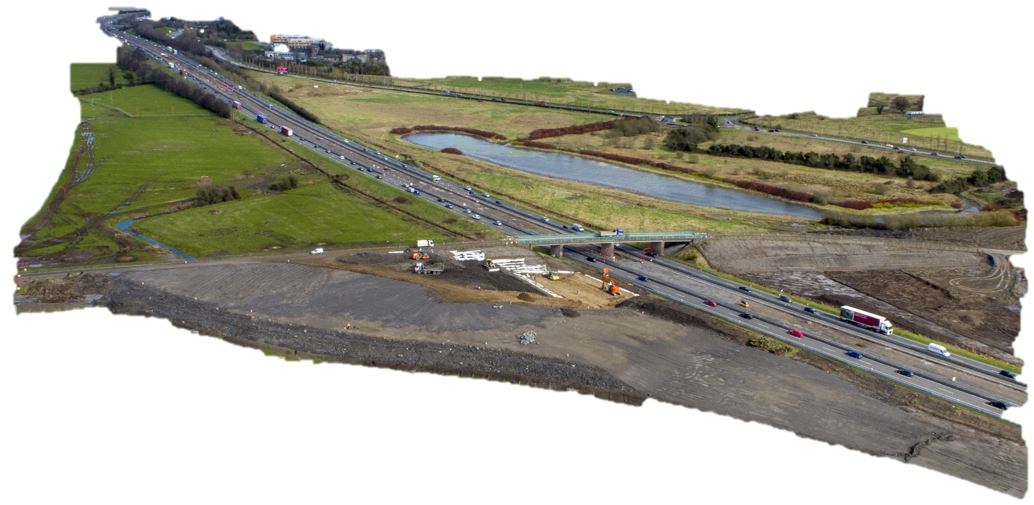 Before demolition of the existing bridge over the M7, a new bridge (S1) is built. At this stage deep foundations made by concrete piles are in construction with help of a driller now placed in the central part of the M7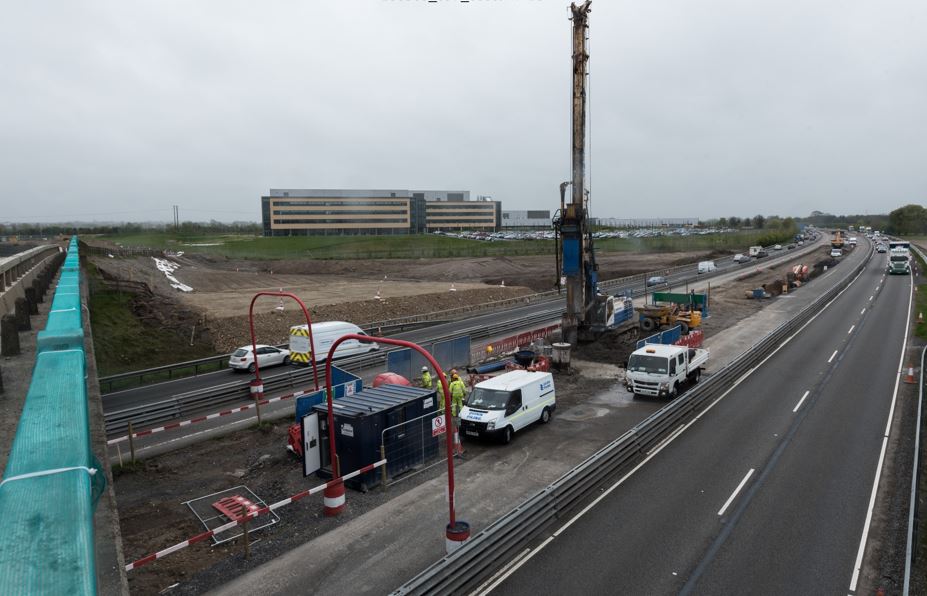 Sallins Bypass: Built a new 3.5km 2x1 lane road
This section will integrate 4 new bridges: including 2 over river Liffey, and one over Grand Canal. Fencing and soil striping are nearly done on this section, drainage works are in progress.
To ensure access of heavy site engine to the construction site form Clane roundabout and minimize traffic through Sallins, the construction of a temporary bridge over Liffey will start soon.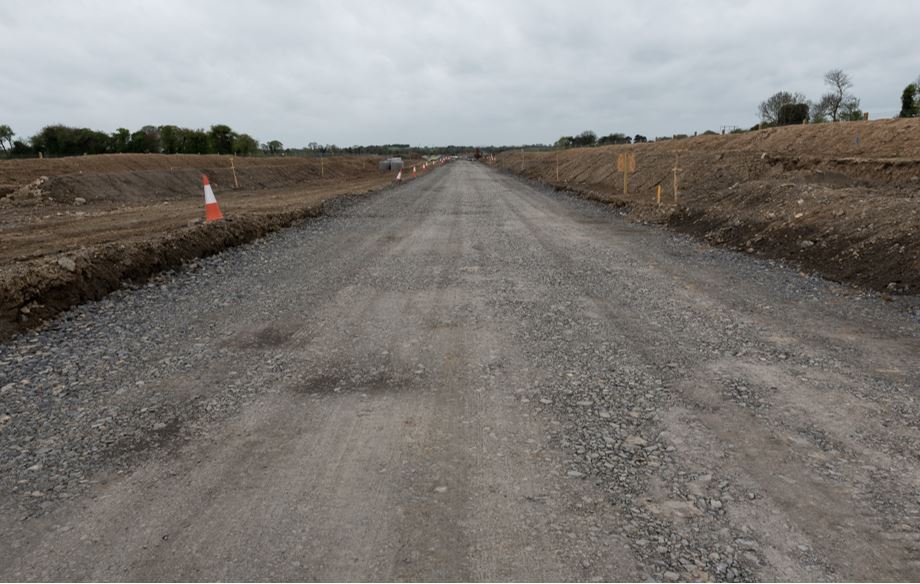 *******************************