M7 Widening Scheme
Update - September, 2018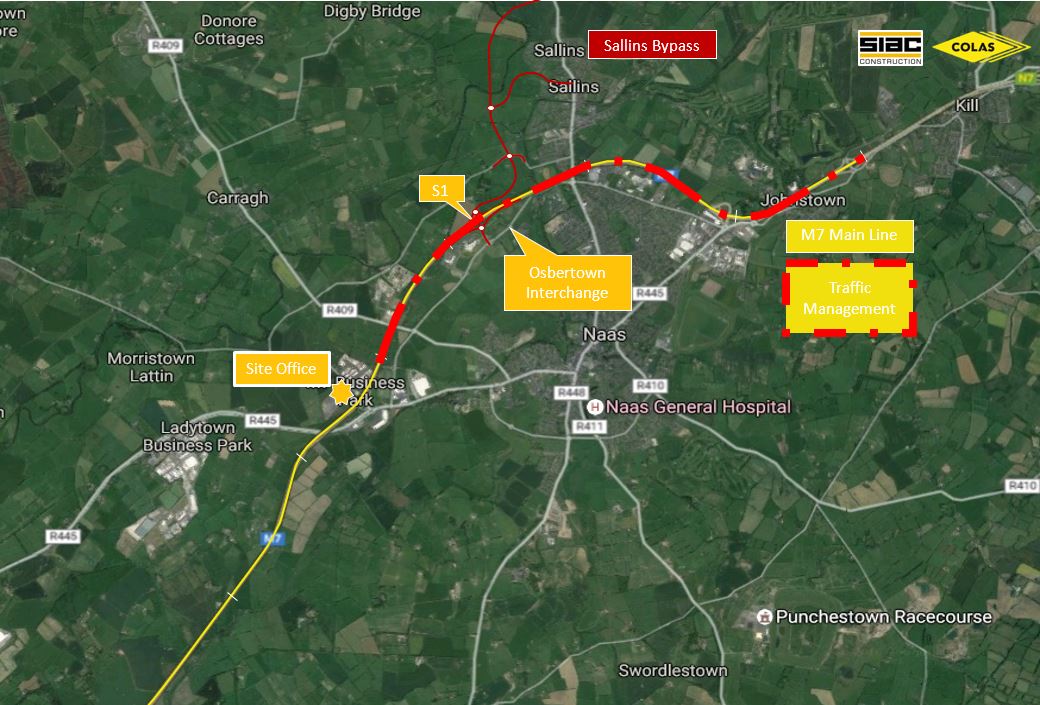 M7 Mainline: Widening 2x2 lane to 2x3 lane
For workers and users safety, temporary safety barriers are in place from Junction 8 (Johnstown) to Junction 11 (M9 Motorway) in the central part of the Motorway.
Works in progress for that specific phase are:
Sub base preparation in advance of Asphalt Works commencing in early September between Junction 9 & 10.




Slip-forming surface slot drain between Junction 9 & 10.




Drainage (construction and connection to existing network to collect water from the road for treatment)




Top soil stripping (removal of existing top soil) and preparation for drainage works between Junction 10 and Junction 11.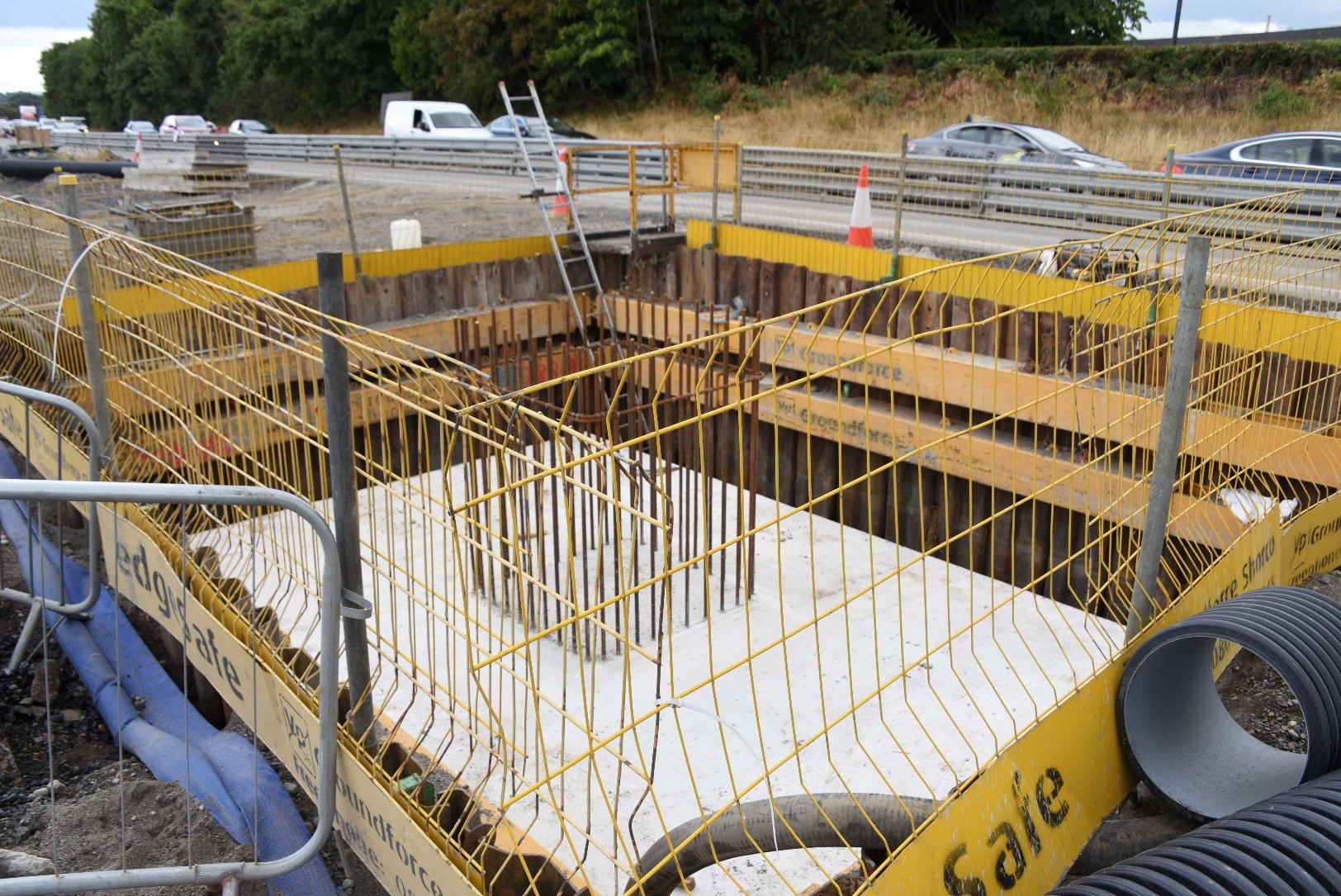 Recently constructed Gantry Sign foundation in median near Junction 10

Osbertown Interchange: Built a new interchange
A new Interchange is created, earthworks are in progress in order to build new access ramps on each side of the M7 motorway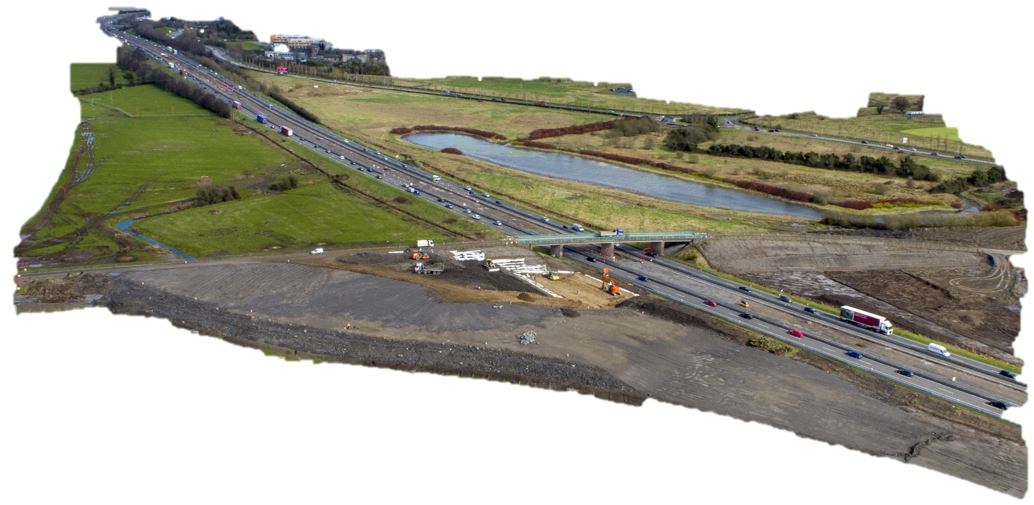 Before demolition of the existing bridge over the M7, a new junction at Osberstown is being Constructed, requiring a new over bridge and slip roads. At this stage median foundation works area completed, with the centre support pier and cross heads constructed. The works for this future Bridge will require traffic to be switched to the 2nd phase, before works can progress at this structure. Meanwhile works continue with the proposed merge and diverge ramps at this future junction.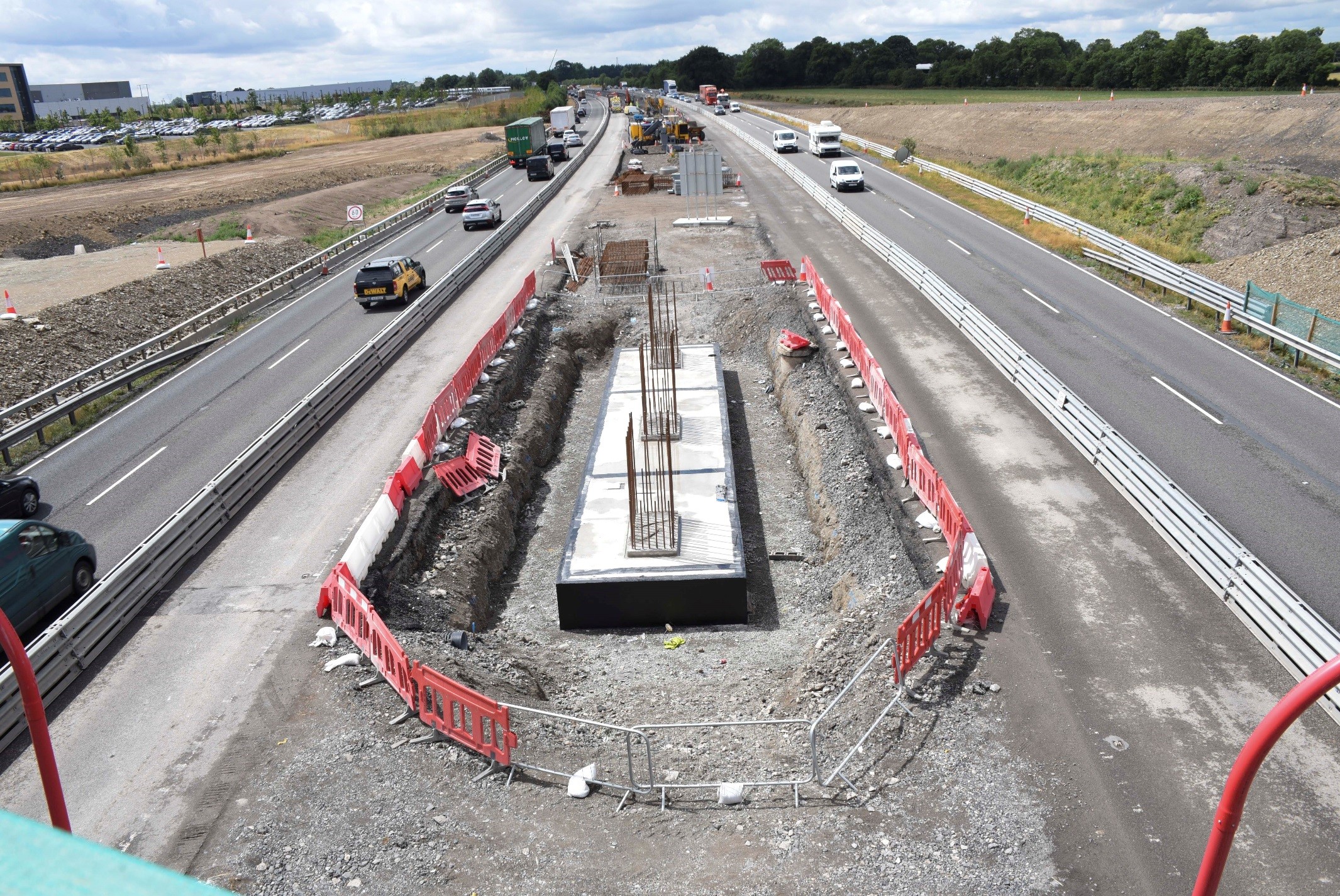 Sallins Bypass: Built a new 3.5km 2x1 lane road
This section will integrate 4 new bridges: including 2 over river Liffey, and one over Grand Canal. Fencing and soil striping are nearly done on this section, drainage works are in progress.
To ensure access of heavy site engine to the construction site form Clane roundabout and minimize traffic through Sallins, the construction of a temporary bridge over Liffey will start soon.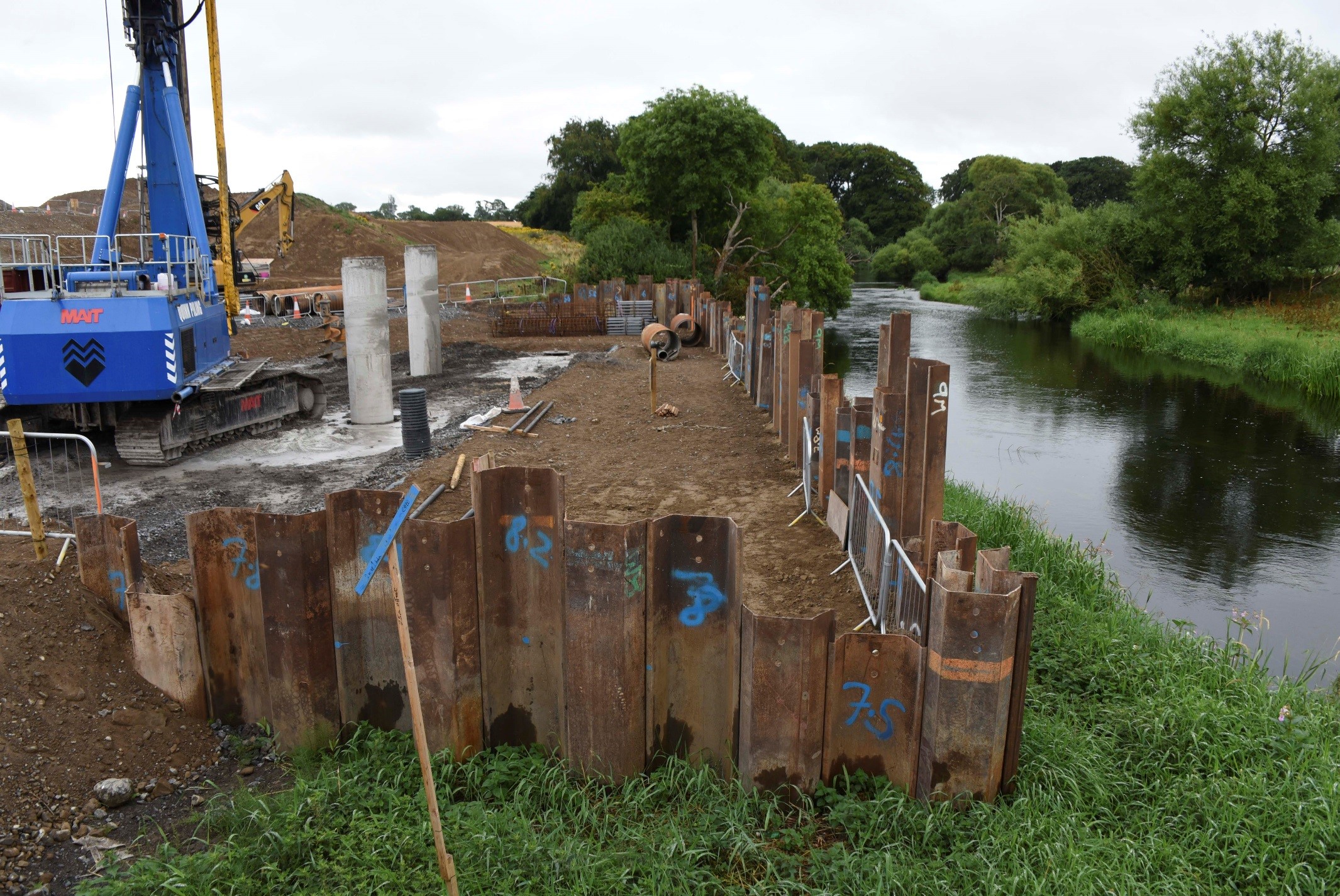 *******************************