Traffic Advisory.

Sallins: TRAFFIC ADVISORY - June 2018
Due to on-going Works on the M7 mainline, please be advised that the motorway will be restricted to 1 lane between Junction 8 & 10 from 11pm to 5am.
Please be advised, there will be increased truck movement/activity thru the village of Sallins over the coming months. This is due to the significant volume of Earthwork material required to be imported to complete the new works for the proposed Sallins Bypass. We wish to apologies for any inconvenience caused by this increased volume of traffic and advise that we are constantly monitoring with a view to mitigate against the impact of these works on the local community and ensure our works are carried out with Safety as our priority
M7 Motorway.

Works on the M7 mainline continue between Junction 8 and Junction 10.
* * * Please be advised 60kph speed limit is legally enforced * * *

*** To date over 158 traffic related Prosecutions ***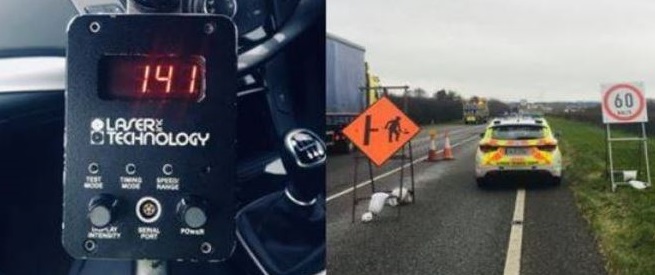 • Speed restricted to 60kph thru the Work Site, which will be monitored by An Garda Siochana.
• 2 lanes of traffic will be maintained in both directions during daytime hours.
• Traffic will be moved onto the existing Hard shoulder and the current Lane 1. Please see typical cross section diagram below.
• Traffic lane widths will be restricted to 3m and 3.25m in width.
• There will be no lay-bys or areas within the Work zones for stopping.

www.siac.ie www.colas.com www.colas.co.uk www.kildarecountycouncil.ie