Traffic Notification Updates - 5th July 2019

Subject to completion of all necessary activities the new M7 eastbound off slip at Junction 10 (Naas South) will be open from 06.00am on Tuesday 9th July.

Please note that this new exit is in advance of the existing exit so motorists should use caution on approach so as not to miss it.

At the same time the new M7 westbound off slip at Junction 10 will open also. This exit is past the existing exit so motorists can follow signage to exit.

Both new slips lead up onto new upgraded sections of the Newhall Interchange which ties into the R445 dual carriageway. Motorists are advised to exercise care when using the slips and follow signage for their own destination.

The opening of these slips will allow for mainline works to continue across old exits which will become part of the works areas.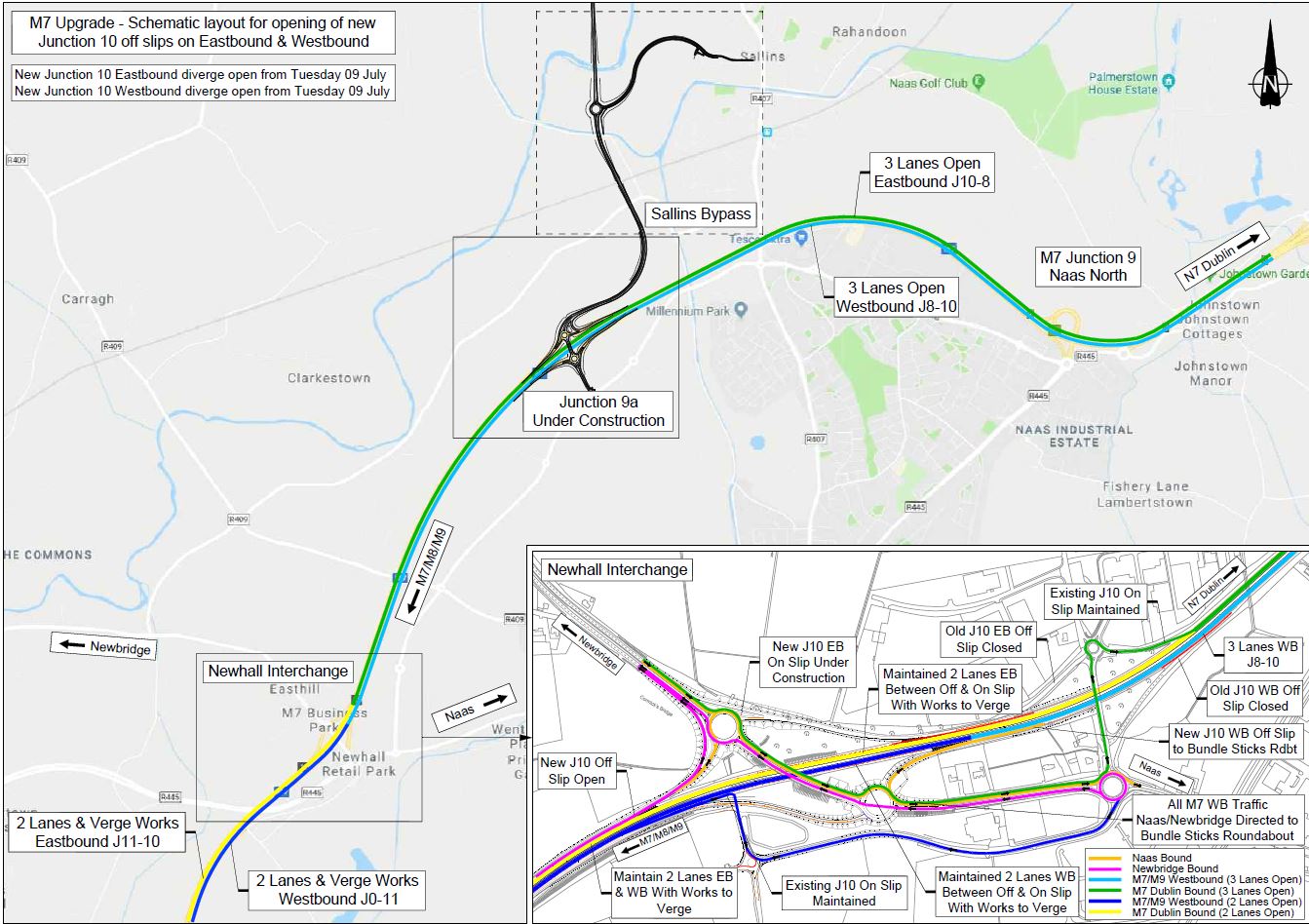 Temporary off peak slip closure and diversion for Monday 17th June.
From 11pm on the N7/M7 westbound carriageway the Junction 9 (Naas North) off slip will be temporarily closed with traffic diverted westbound to exit at M7 Junction 10 (Naas South) and rejoin the M7 eastbound and exit at Junction 9 eastbound.Traffic will be advised to use Junction 8 off slip for Naas on approach. The slip lane will be reopened before 5am on Tuesday 18th June. This closure is necessary in order to facilitate essential works on the M7 Upgrade project.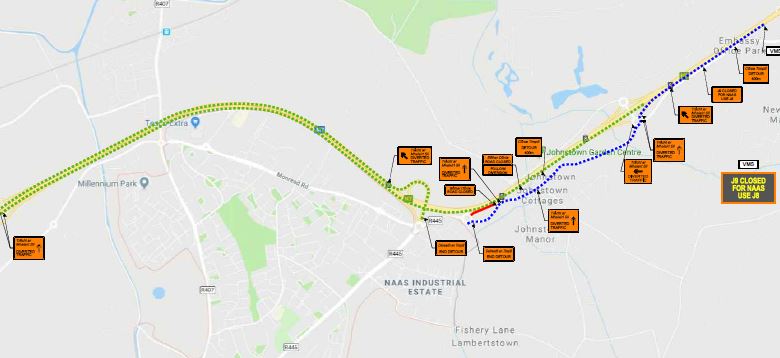 "Go Safe" vans continue to enforce speed limits through the Works on the M7 Motorway, with over 6,000 Prosecutions to date.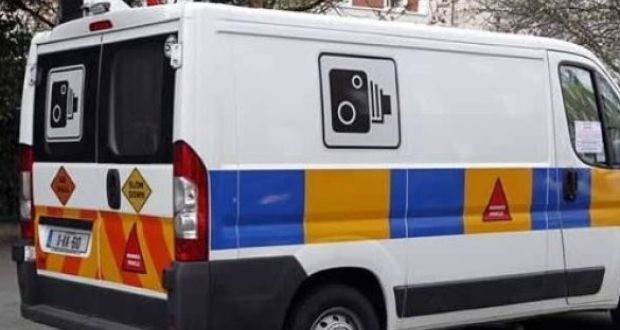 Junction 8 to Junction 11 – Speed Limit of 60Km per Hour.

Sallins: TRAFFIC ADVISORY- Spring 2019

Please be advised, the high volume of truck movements thru the village of Sallins will return over the coming months. With Spring upon us, earthworks operations associated with the M7 Widening scheme have re-mobilized.
We wish to apologise for any inconvenience caused by this increased volume of traffic and advise that we are constantly monitoring with a view to mitigate against the impact of these works on the local community and ensure our works are carried out with Safety as our priority.


* * * Please be advised 60kph speed limit is legally enforced * * *

*** To date over 6000 traffic related Prosecutions ***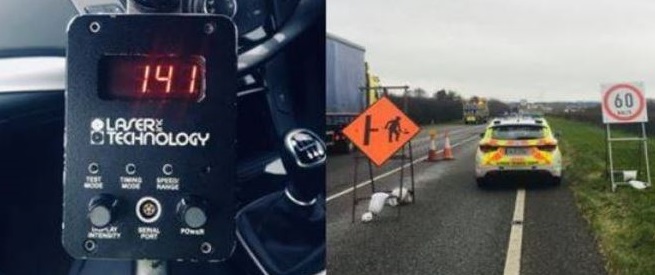 www.siac.ie www.colas.com www.colas.co.uk www.kildarecountycouncil.ie